Wednesday, March 12, 2014
6:37 AM
Christian Lamitschka
No comments
Country Music News International March 12. 2014
Country Music News:
6:25 AM
Christian Lamitschka
No comments
Growing Anticipation for Dave Adkins' Nothing to Lose Ends TODAY with Release on Mountain Fever***
"It is an album with a stunning variety of bluegrass songs,
all of them performed perfectly."
PARCBENCH
(Willis, VA) - Take a one of a kind voice, a commanding stage presence, and a killer songwriter who can conjur up the long lonesome feeling of bluegrass music with a stealth and hearty vocal like no other and you're quick to understand that Dave Akins is a rarity. He showcases these qualities and more with power on his new solo release Nothing to Lose, out TODAY on Mountain Fever. Produced by both Adkins and ADKINS & LOUDERMILK partner Edgar Loudermilk, this is a strong album indeed.
Adkins voice is deeply soulful and ladened with multiple textures that present him as a standout among today's bluegrass vocalists. With a healthy amount of buzz amidst music fans as a result of his exciting live performances and powerhouse vocal chops, Adkins is quickly making a solo name for himself. Mostly recently with a nomination for SPBGMA Male Vocalist of the Year.
After years in groups and supporting or fronting others, Adkins is very proud of the results with Nothing to Lose. "Nothing to Lose is my first solo project and I couldn't be happier for it to include three songs I wrote and one that was co-written with Edgar Loudermilk," he says. The first single from the album, "Pike County Jail," rose into the Top 20 on Bluegrass Today's chart. "In talking about the song, Adkins elaborates, "When I was writing this song I wanted to keep it traditional and something you could really tap your toes to. Although it's a prison song, it has a ray of hope for new beginnings and comes off as a happy tune," he adds.
Those who have followed Adkins career know that he has a great deal of respect for those who buy his music and come to his shows. "I have always called them friends, not fans. My friends know that one of my frequent sayings is Put Some Grass In It," he says.
So, what better title for a song. "Through this song I get to share my favorite expression and give a nod to some of my Bluegrass heroes," says Adkins. "It's a song about not trying to imitate them but hopefully paying tribute to them with my own flavor and style. This song expresses my love of Bluegrass music and my desire to try to make the masters proud while keeping the genre alive."
Other favorites on the album include "Don't Pray That Way," a song that was a true labor of love for Adkins. "This song is about faith and courage inspired by someone that I grew up with in my church. I hope that it serves as a tribute to her selflessness and love of others," he says.
On "Pretty Little Liar," Adkins teams up with new musical partner Edgar Loudermilk. "This song started as an idea I had and shared with Edgar," he says. From there it took on a life all its own. It has a beautiful soothing melody with a sinister twist in the end."
Adkins thoroughly enjoyed making this album. "I have had a blast making this CD and have had the opportunity to work with some of the most talented professionals in the business. I am thankful for the experience of co-producing this project with Edgar Loudermilk and Mark Hodges," he says.
Mountain Fever's Hodges is equally excited. "Everyone pretty much knows what a great singer Dave is," he says. "But it takes great songs to make a good record and we all put a lot of time into finding the right songs not only to highlight Dave's powerful vocals but to create an album… an album like we used to buy on vinyl that had a purpose rather than just a pile of songs like so many artists are putting out today. This record doesn't just sound good, it feels good." For more information on Nothing to Lose visit www.mountainfever.com.
Adkins is already out on tour with Adkins & Loudermilk, supporting their individual solo efforts on Mountain Fever, and they will begin production of their first duo CD in the near future. Loudermilk's solo album, My Big Chance Tomorrow, was released to rave reviews last October.
6:11 AM
Christian Lamitschka
No comments
THE MARSHALL TUCKER BAND APPLAUDS
THE VOICE CONTESTANT PATRICK THOMSON ON "CAN'T YOU SEE" PERFORMANCE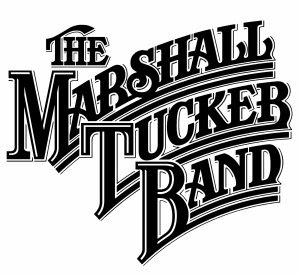 Nashville, Tenn. (March 11, 2014) - The Marshall Tucker Band is applauding Patrick Thomson's recent performance on NBC's The Voice. Thomson chose to sing the classic Marshall Tucker Band hit, "Can't You See," and successfully advanced onward after winning over coaches Blake Shelton and Adam Levine.
Marshall Tucker Band lead singer Doug Gray released the following statement regarding Thomson's performance:
"Patrick's 'Can't You See' performance made us proud. He did an outstanding job on our song and he gets 100% approval from The Marshall Tucker Band. Our fingers are crossed that Patrick and his coach Adam Levine go on to win this thing. Good luck from the MTB."
Watch Thomson's "Can't You See" performance HERE.
About The Marshall Tucker Band
Forty-two years ago, The Marshall Tucker Band (MTB) was founded in Spartanburg, SC. The 5x Gold, 3x Platinum-selling Southern Rock group has sold more than 15 million albums to date. MTB songs have been featured in major motion picture films and television series including Blow, The Box, Swing Vote, Half Nelson, Breaking Bad, My Name Is Earl, Cold Case Files and Good Guys. CMT (Country Music Television) named the MTB's "Can't You See" the #4 Greatest Southern Rock Song. The MTB's debut album, The Marshall Tucker Band, reigns as Gibson Guitar's #5 Greatest Southern Rock Album. Recently, UltimateClassicRock.com crowned the MTB's "Can't You See" the #1 Greatest Southern Rock song ever recorded.
Tuesday, March 11, 2014
7:10 AM
Christian Lamitschka
No comments
Country Music News International March 11. 2014
Country Music News:
Monday, March 10, 2014
7:13 AM
Christian Lamitschka
No comments
Country Music News International March 10. 2014
Country Music News: