Monday, July 14, 2014
5:59 PM
Christian Lamitschka
No comments
JOSH TURNER TO HEADLINE 17TH ANNUAL CONCERT FOR CUMBERLAND HEIGHTS AT HISTORIC RYMAN AUDITORIUM
NASHVILLE, Tenn., -- July 14, 2014 – Multi-Platinum Country music superstar Josh Turner will headline this year's annual Concert for Cumberland Heights, an annual fundraiser supporting Cumberland Heights' John Hiatt Fund for adolescent and young adult treatment. The concert is set for October 15 at 8 p.m. in Nashville's historic Ryman Auditorium, and tickets go on sale July 18 through the Ryman Auditorium box office and Ticketmaster. An accompanying auction will be held online July 18 – August 1 featuring specialty tickets and an autographed copy of Turner's latest book Man Stuff: Thoughts on Faith, Family, and Fatherhood. Local band Striking Matches, an emerging talent made up of Sarah Zimmermann and Justin Davis, will open the show.
"The response we've received through the years from the Nashville music community is overwhelming. Contributions by artists like Josh have made the event one of the most successful fundraisers at the Ryman," said Walt Quinn, chief marketing officer for Cumberland Heights. "We're thrilled that Josh will be the headliner for the concert this year. He's an A-list performer who is sure to attract a full house."
"I'm looking forward to playing for Cumberland Heights to help them raise money so they can continue the great work that they do. Alcohol and drug abuse is damaging to the person experiencing it but it's also detrimental to their family and friends," said Turner.
The Concert for Cumberland Heights is always a sellout, and the historic Ryman Auditorium provides the perfect backdrop for its ongoing relationship with the music community. Cumberland Heights offers a music therapy program that includes workshops, performances and special visits from a range of music industry professionals.
The proceeds from the annual concert will support the John Hiatt Fund. Hiatt, an acclaimed singer-songwriter, participates in the event each year. Since Cumberland Heights established the concert fundraiser in 1996, it has raised nearly two million dollars for the Hiatt Fund, which supports adolescents and young adults, ages 14 - 24 and their families through the recovery process.
This year's sponsors for the Concert for Cumberland Heights include Pilot and Flying J, H.G Hill Realty, the Haslam Family Foundation, Mr. and Mrs. James W. Perkins III and the Cal Turner Family Foundation.
About Josh Turner:
Multi-platinum MCA Nashville recording artist Josh Turner, is one of country music's most recognizable hit-makers. With a rich, deep voice and distinctive style, Turner has sold more than five million albums, is a disciple of traditional country music and one of the youngest members of the Grand Ole Opry. From his 2003 Platinum-selling debut Long Black Train to his most recent 2012 Billboard No. 1 release Punching Bag, Turner has garnered multiple GRAMMY, CMA, and ACM nominations. Turner's hits include "Your Man," "Why Don't We Just Dance," "Firecracker," "Would You Go with Me," "All Over Me," and "Time Is Love," the most played country song of 2012.
This year Turner added author to his list of accomplishments. His first book, Man Stuff: Thoughts on Faith, Family and Fatherhood was released April 29, 2014 and a new single and his sixth studio album are expected to follow later this year. The Hannah, S.C. native has been songwriting and performing since he was a young child, and in support of music education, created The Josh Turner Scholarship Fund to assist students interested in pursuing a future in arts and music. As a high school student, Turner had very little access to music education, therefore realizes first-hand the importance of arts education in schools. Turner has a heavy schedule of summer concert dates and on the road with The Roughstock and Rambler Tour presented by Ariat.
6:18 AM
Christian Lamitschka
No comments
Dolly Parton's Blue Smoke – The Best Of Album Jumps to #3 in it's Fifth Week On Official UK Chart; Glastonbury's "Doggy Parton" Reunited with Original Owners
Parton Set to Perform Final Show of Blue Smoke World Tour in Locarno, Switzerland
!
Locarno, Switzerland – Dolly Parton, the most honored female country performer of all time, will be bringing her Blue Smoke World Tour to a close on Monday night as she takes the stage in Locarno, Switzerland. The Blue Smoke World Tour kicked off in January with concert performances in the United States before heading to New Zealand and Australia. Additional shows in America preceded Dolly's European shows, which took her to Ireland, Scotland, England, Wales, Germany, Denmark, Norway, Sweden, and Switzerland.

"Well first of all we've had an absolutely wonderful world tour. Everywhere we've been, the audiences have been great, and the fact that we are closing out in Switzerland is absolutely great. And they say it's one of the most beautiful venues that we'll play - it's an outdoor show - we're looking forward to that, and we couldn't end on a better note. I'm SO looking forward to that. That's gonna be a great way to end it and a great way to head home and hopefully that'll be our best show yet", says Dolly Parton.

In addition, Dolly had made recent media headlines with her offer to adopt "Doggy Parton", the dog that was abandoned at the Glastonbury festival. The Happy Landings Animal Shelter have reunited "Doggy Parton" with its original owners. Dolly comments here as the story comes to a happy ending.
"We got a call from the main people with the government and they told us that the true owners did come forward," says Dolly. "There was a language barrier; I think they were from another country. They got the dog back so I don't get to take her home. I was looking forward to it."

Dolly Parton's latest UK album release Blue Smoke – The Best Of, continues to be a fan favorite as Dolly moves up to #3, her all-time highest album chart position, on the UK official chart. Dolly originally debuted on the chart five weeks ago at #6, which at the time was her highest ever album chart position.

Blue Smoke – The Best Of, includes her latest studio album Blue Smoke featuring "Home", "Blue Smoke" and new duet with long- time collaborator and friend Kenny Rogers and even a Bon Jovi cover! Alongside her greatest hits on disc 2 featuring the classics such as "Jolene", "9 to 5", "Islands in the Stream", "Little Sparrow", "Here You Come Again" and "I Will Always Love You" plus many more.

Dolly has achieved 25 RIAA certified gold, platinum and multi-platinum awards, she has had 25 songs reach number 1 on the Billboard Country charts, a record for a female artist. She has 42 career top 10 country albums, a record for any artist, and she has 110 career charted singles over the past 40 years. All-inclusive sales of singles, albums, hits collections, paid digital downloads and compilation usage during her Hall of Fame career have topped a staggering 100 million records worldwide. She has garnered 7 Grammy Awards, 10 Country Music Association Awards, 5 Academy of Country Music Awards, 3 American Music Awards and is one of only five female artists to win the Country Music Association's Entertainer of the Year Award.

As a zenith crown to the dreams of country music that originally brought her to Nashville, Dolly was inducted as a member of the Country Music Hall of Fame in 1999.

Dolly's career has spanned nearly five decades and is showing no signs of slowing down. An internationally-renowned superstar, the iconic and irrepressible Parton has contributed countless treasures to the worlds of music, film and television. Some of her hit films have included Nine to Five, Steel Magnolias, The Best Little Whorehouse in Texas and Rhinestone. Parton received two Oscar® nominations – one for writing the title tune to Nine to Five and the other for "Travelin' Thru" from the film Transamerica.

Track listings:
CD #1
BLUE SMOKE
UNLIKELY ANGEL
DON'T THINK TWICE
YOU CAN'T MAKE OLD FRIENDS (KENNY ROGERS FEAT. DOLLY PARTON)
HOME
BANKS OF THE OHIO
LAY YOUR HANDS ON ME
MISS YOU-MISS ME
IF I HAD WINGS
LOVER DU JOUR
FROM HERE TO THE MOON AND BACK (WILLIE NELSON FEAT. DOLLY PARTON)
TRY

CD #2
I WILL ALWAYS LOVE YOU
9 TO 5
JOLENE
TOGETHER YOU & I
ISLANDS IN THE STREAM
HERE YOU COME AGAIN
COAT OF MANY COLOURS
LITTLE SPARROW
LOVE IS LIKE A BUTTERFLY
MY TENNESSEE MOUNTAIN HOME
IN THE GHETTO
SILVER THREADS & GOLDEN NEEDLES
SACRED MEMORIES
APPLEJACK
TWO DOORS DOWN
BABY I'M BURNIN'
BETTER GET TO LIVIN'
THE SACRIFICE
FROM THE MOON AND BACK
BETTER DAY
Saturday, July 12, 2014
7:13 AM
Christian Lamitschka
No comments
Country Music News International Newsletter July 12. 2014
Country Music News:
Friday, July 11, 2014
7:13 AM
Christian Lamitschka
No comments
Country Music News International Newsletter July 11. 2014
Country Music News:
7:06 AM
Christian Lamitschka
No comments
RAY STEVENS SET FOR SONGWRITER SESSION AT
COUNTRY MUSIC HALL OF FAME® AND MUSEUM
Stevens to be Spotlighted with Special Songwriter Program Held at
Country Music Hall of Fame and Museum's Ford Theater on Saturday, July 19 at 11:30 AM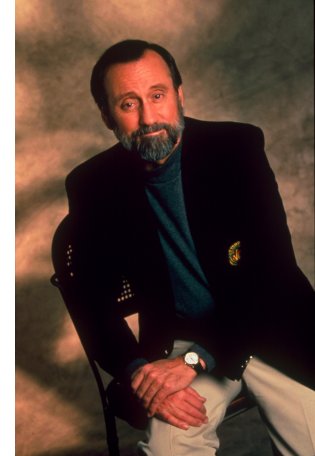 Nashville, Tenn. (July 10, 2014) - Country music's legendary master of comedy, RAY STEVENS, is set to be spotlighted by the Country Music Hall of Fame® and Museum (CM HOF) with a special
Songwriter Session
. Stevens' Songwriter Session will be held in the CM HOF's
Ford
Theater on
Saturday
,
July 19
at
11:30 AM
. During the 45 minute program, Stevens will perform several of his hit songs and will discuss his storied career.
"I'm sincerely honored to be asked to be a part of this special program at the Country Music Hall of Fame and Museum and to join the company of all the great songwriters who have appeared there before me," says Stevens.
Stevens, a GRAMMY® Award-winning singer, musician, and comedian wrote his hits "Ahab The Arab," "Everything Is Beautiful," "Gitarzan," "Jeremiah Peabody's Polyunsaturated Quick-Dissolving Fast-Acting Pleasant-Tasting Green and Purple Pills," "Shriner's Convention" and "The Streak." He was inducted into the Nashville Songwriters Hall of Fame in
1980.
Immediately following the program, Stevens will sign copies of his new memoir, Ray Stevens' Nashville, in the Museum Store.

PROGRAM ADMISSION: Free with Museum admission or Museum membership. For more information on obtaining a program pass or members-only advance reservation:
http://countrymusichalloffame.org/calendar/event/songwriter-session-ray-stevens
About Ray Stevens
Twelve-time nominated and two-time GRAMMY® Award winner Ray Stevens has spanned the generations with over 50 years of comedic musical talent, including songs such as his multi-million selling hit "The Streak" and his classic pop standard "Everything Is Beautiful." Throughout his career, Stevens has sold more than 40 million albums and continues daily office operations at his home base, Ray Stevens Music / Clyde Records, located on Nashville's historic Music Row. Stevens has released a number of video collections and CDs throughout the years, including his most recent in 2012, The Encyclopedia of Recorded Comedy Music.
About the Country Music Hall of Fame® and Museum
Accredited by the American Alliance of Museums, the Country Music Hall of Fame® and Museum is operated by the Country Music Foundation, a not-for-profit 501(c)(3) educational organization chartered by the state of Tennessee in 1964. The museum's mission is the preservation of the history of country and related vernacular music rooted in southern culture. With the same educational mission, the foundation also operates CMF Records, the museum's Frist Library and Archive, CMF Press, Historic RCA Studio B and Hatch Show Print®.
*Photo Courtesy of Ray Stevens Music
6:56 AM
Christian Lamitschka
No comments
YETI COOLERS PRESENTS DEBUT OF JOSH ABBOTT BAND'S TOOBAPALOOZA FESTIVAL IN NEW BRAUNFELS, TX ON AUGUST 16
Partnership Offers Fans a Month of
Contests and Summer-Essential Prizes
NASHVILLE, Tenn. – (July 10, 2014) – YETI Coolers
brings a new Hill Country experience to the Whitewater Amphitheater in New Braunfels, TX with the official debut of Josh Abbott Band's Toobapalooza. Set for Saturday, August 16, the debut festival boasts an exciting lineup featuring the Josh Abbott Band (JAB), Dirty River Boys, Saints of Valory and Nelo.
There will also be an official EDM Afterparty following the show at Whitewater.

Teaming up with Texas troubadours the Josh Abbott Band, YETI Coolers will also launch a series of fan-engaging contents to get concert-goers fully geared up for the event starting tomorrow, Friday, July 11 through the performance on August 16. Prizes will include YETI coolers filled with an array JAB sizzling summer necessities. This bound –to-be Texas tradition is one that will have fans returning to the Hill Country for years to come! Tickets also become available tomorrow, Friday, July 11 to the public starting at $20 and may be purchased at
whitewaterrocks.com
About Josh Abbott Band:

Josh Abbott Band is a
Warner Music Nashville recording artist
hailing from Lubbock, TX, where it was founded in 2006 while Josh Abbott attended graduate school at Texas Tech University. The Red Raider alum recalls the epiphany he had during a concert at Lubbock's Blue Light to write and play his own music for a living. Since its formation, the band of Texas troubadours, composed of lead vocalist Josh Abbott, Austin Davis (banjo), Preston Wait (fiddle), Edward Villanueva (drums), James Hertless (bass) and Caleb Keeter (guitar), have opened for acts such as Eli Young Band,
Miranda Lambert, Carrie Underwood
and Pat Green.

Already, the band boasts sensational albums like "Small Town Family Dream" and "She's Like Texas," as well as Texas Music Chart toppers like "My Texas," the musically riveting passion of "Touch" and "Oh, Tonight," featuring the talents of Grammy Award-winning Country chanteuse Kasey Musgraves, which charted at No. 44 on the Billboard charts. While he expands his horizons beyond the Lone Star State, Abbott's independent Texas spirit is stronger than ever.