Saturday, April 19, 2014
6:38 AM
Christian Lamitschka
No comments
Ricky Nelson – The Ballades Of Ricky Nelson
1. Poor Little Fool Track 2. I´LL Walk Alone 3. Lonesome Town 4. I´m Feeling Sorry 5. Teenager´s Romance 6. Someday (You'll Want Me To Want You) 7. You´re My One And Only 8. Don´t Leave Me This Way 9. Have I Told You Lately That I Love 10. Trying To Get To You 11. Never Be Anyone Else But You 12. I Can´t Help It 13. Sweeter Than You (Version2) 14. Honeycomb 15. I Wanna Be Loved 16. Young Emotions 17. Unchained Melody 18. I´m Not Afraid 19. I´m Confession`20. You Are The Only One 21. Half Breed 22. A Wonder Like You 23. True Love 24. Everlovin´ 25. Restless Kid 26. Young World 27. Proving My Love 28. Teenage Age Idol 29. Everybody But Me 30. It´s Up To You
Ricky Nelson was a real teenage legend, his real name was Eric Hilliard Nelson born in Teaneck, New Jersey; on May 8
th
, 1940. He died in December 31
th
, 1985 in De Kalb Texas.
Ricky started his career with the TV and Radio show of his parents Oswald George "Ozzie" Nelson; his father had a big band and his mother Harriett Hilliard Nelson, was the singer of that band. The Show called "The adventures of Ozzie and Harriett. Most of his songs were played in these shows until 1966.
A few years before the show stopped Ricky Nelson started his career as a Rock´N´ Roll singer and in between those days he already recorded a few country songs. After a few cross over hits in the charts, was the album "Bright Lights And Country Music" released in may 1966. With his own band, there has been Glen Campbell and Clarence White bound in this scenario. Next to a original composition, there had been a composition of Glen Campbell in this album and the rest only cover hits, but this was the switch for Ricky from a Rock´n Roll singer to a country singer. Ricky created his own music style and you can say that it had been the forerunner to country rock.
Track 1 – Poor Little Fool
Track 2 – I´LL Walk Alone
A song about solitude – easy song
A song about heartbreaking feelings – sad song, full of loneliness
Track 4 – I´m Feeling Sorry
Feeling, sorry feeling blue, that he didn´t told the truth, he should known better – a bit more beats, easy fluffy, sounds good
Track 5 – Teenager´s Romance
A song about a teenager romance – nice intro, nice song, a good instrumental piece
Track 6 – Someday (You'll Want Me To Want You)
Track 7 – You´re My One And Only
Singing about his only Love - beautiful song, nice vocal, nice instrumental interface
Track 8 – Don´t Leave Me This Way
Singing about not leaving him alone
Track 9 – Have I Told You Lately That I Love
He is singing about how he loves a woman, and ask her , if he ever told her, that she is the one and only for him
Track 10 – Trying To Get To You
Singing about travelling to his love – nice and smooth
Track 11 – Never Be Anyone Else But You
That there would be anyone else but that special woman for him – with a little bit more beat, nice song
Track 12 – I Can´t Help It
It is about a long lost love - nice song
Track 13 – Sweeter Than You (Version2)
Song about a certain girl and about desire
That life is nice and he loves his darling, he calls her honeycomb
Track 15 – I Wanna Be Loved
About a girl that he is dreaming of - a little bit different from the other songs
Track 16 – Young Emotions
A song about a lot of feelings
Track 17 – Unchained Melody
A song about his love, that he needs her love – a very beautiful well known song – lovely – a very good one A+
Track 18 – I´m Not Afraid
Song about that love came to him
Track 19 – I´m Confession`
About confessing that he loves that special woman
Track 20 – You Are The Only One
About telling that a woman, that she is his only one
Song about a half breed – a little bit more beats in celerity
Track 22 – A Wonder Like You
A song about being around a lot, but never seen a woman like her
About a ever Love – quicker sound, good song
A song about a cowboy came around a lot - well-known song, with a quicker beat, great song A+
Track 27 – Proving My Love
He is singing, that he would do everything for a woman – with a bit more beat
Track 28 – Teenage Age Idol
About a lonesome guy that needs to have a special someone
Track 29 – Everybody But Me
About that everybody has somebody to love, but not him – with a little bit more beat
Track 30 – It´s Up To You
A song about that he did everything he could for a woman and that she has to make up her mind – with a little bit more beat
The CD Album "The Ballades of Ricky Nelson" is nice and cozy, mostly with a lot of heartache, vocalized in a melodic way, on a look alike level. Good choice for sentimental moments.
Reviewed by Gaby Agrikola for Country Music News International
Posted in:
CD Reviews

Friday, April 18, 2014
7:59 AM
Christian Lamitschka
No comments
Country Music News International April 18. 2014
You can publish the Newsletter to your websites or forward to your friends. If you want to publish some of the interviews, please contact me.
Der Newsletter darf auf Euren Internetseiten veröffentlicht und an Eure Freunde weiter geleitet werden. Solltet Ihr gerne einige der Interviews veröffentlichen wollen, kurze Rückmeldung an mich.
Country Music News:
Information for all new Newsletter readers:
Country Music News International Radio Shows
Subscribe & Like Country Music News International on:
http://www.Facebook.com/CountryMusicNewsInternational
http://www.linkedin.com/groups/Country-Music-News-International-5166598?gid=5166598
Warm regards
Viele Grüße
Christian
Country Music News International Magazine & Radio Shows
Editor / Publisher
Christian Lamitschka
An der Pfingstweide 28
61118 Bad Vilbel
Germany
Phone: ++49 6101 544613
Mobil: ++49 171 6903352
Fax: ++49 6101 544622
7:34 AM
Christian Lamitschka
No comments
WILL HOGE VISITS BELMONT UNIVERSITY FOR
GRAMMY U: OFF THE RECORD WITH WILL HOGE
Pictured L-R: Madison Lee (GRAMMY U), Will Hoge, Ken Tucker (Beats Music)
NASHVILLE, Tenn. - April 17, 2014 - Grammy-nominated recording artist Will Hoge joined GRAMMY U and industry veteran Ken Tucker for a special event, "GRAMMY U: Off the Record with Will Hoge" on Tuesday night (4/15) at Belmont University in Nashville. The singer-songwriter gave an acoustic performance of his hit songs "Strong," "Still Got You on My Mind" and the No. 1 Platinum-selling smash "Even If It Breaks Your Heart, " recorded by the Eli Young Band. Hoge participated in a special Q&A moderated by Tucker, and he spoke to students about the creative process behind each song and how to develop a following as an artist.
"It is easier now than ever to get out there and establish a relationship with fans through music. I just try to produce great work and let the fans be a part of it," said Hoge.
GRAMMY U helps to prepare college students for their careers in the music industry through networking, educational programs and performance opportunities, www.grammy.org.
7:22 AM
Christian Lamitschka
No comments
LOST TRAILERS LEAD SINGER JASON WYATT RESIGNS FROM BAND
Wyatt Departs Band to Pursue Solo Career and Launch of
New Production Company, Jason Wyatt Productions
Nashville, Tenn. (April 17, 2014) - Today, Jason Wyatt, lead singer of The Lost Trailers announced his resignation from the country duo.
Wyatt cites a resurgence of interest in restarting his solo career and a need to better focus on the growth of his music production, songwriting and artist development company, Jason Wyatt Productions. Rounding out the next chapter of his career, Wyatt has been signed on as a consultant and producer with American Country Star, the Nashville-based national music competition for aspiring country artists.
"I really appreciate these last few years with the Trailers," says Wyatt. "I have loved playing to all of the great fans around the country. All I can say is stay excited… there's a lot more to come."
Wyatt is currently hard at work on his upcoming solo album currently slated for a 4th quarter 2014 release.
The Lost Trailers saw two Top-40 Country hits during the 2011-2014 tenure with Wyatt. The upbeat "American Beauty" was used in a featured montage to celebrate Olympic gold medalist Gabby Douglas and the fan favorite "Underdog," was the group's first single released with Wyatt as the band's front man.
7:14 AM
Christian Lamitschka
No comments
LIZZIE SIDER TO PERFORM NATIONAL ANTHEM AT "O'REILLY AUTO PARTS NHRA SPRINGNATIONALS"
COUNTRY SINGER/SONGWRITER LIZZIE SIDER TO APPEAR AT NHRA EVENT IN HOUSTON ON APRIL 27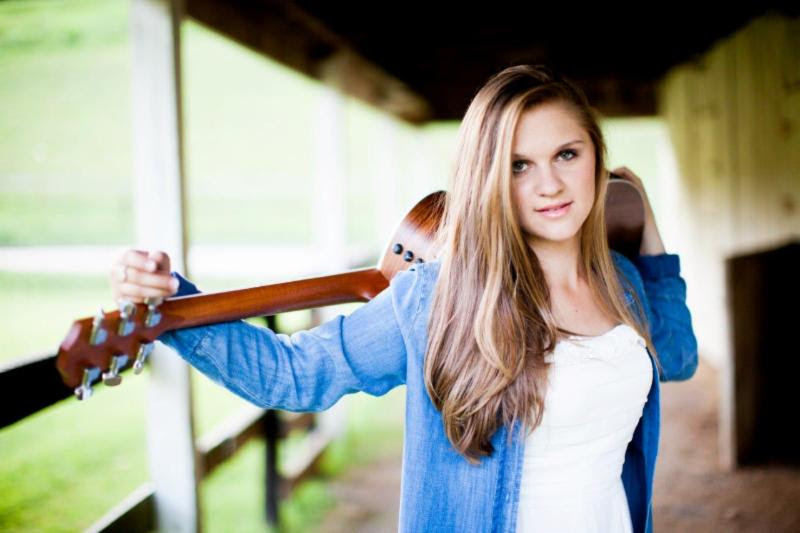 Houston, TX ( April 17, 2014)-LIZZIE SIDER, a 15-year-old emerging Country artist, is set to perform the National Anthem at the O'Reilly Auto Parts NHRA SpringNationals. Lizzie, who has been performing the National Anthem since she was nine years old, will give her rendition on Sunday, April 27 at the event, which will be held at Royal Purple Raceway outside of Houston, Texas.
Lizzie is currently on a Texas state-wide school assembly tour to promote bullying prevention. During the two-month tour, which started April 9, Lizzie will appear at over 70 schools. This tour follows on the heels of her previous California and Florida tours in which she has already shared her positive message with young students at over 180 schools. By the end of the 2013-2014 school year, Lizzie will have met with nearly 100,000 students. During her assemblies, Lizzie encourages kids to help prevent bullying as she recounts her own personal journey as a young student who was teased. She performs her original song "Butterfly," which Sider co-wrote about her experience and how she overcame the teasing.
Sider has been interviewed by Access Hollywood, Billboard, Hallmark's Home & Family show, TIME for Kids, Nashville's Crook & Chase, and was named by the Country Music Association as an "Artist to Watch in 2013." Sider, who splits her time between Boca Raton, FL and Nashville, TN, is gearing up to participate in her second CMA Fest week this June with her own booth and live performances on the Roadhouse Stage and at the Bluebird Café. Both "Butterfly" and Sider's follow-up single, "I Love You That Much," charted in the Top 40 on MusicRow. The video for "I Love You That Much" was directed by award-winning Steven Goldmann, whose past credits include Alan Jackson, Martina McBride and Shania Twain. Sider is currently working on her first full-length studio album for release in 2014.
For complete Assembly Tour details, please visit

www.LizzieSider.com

.
7:06 AM
Christian Lamitschka
No comments
PREVIOUSLY UNRELEASED MUSIC FROM HANK WILLIAMS
SURFACES IN THE GARDEN SPOT PROGRAMS, 1950

On May 20, Omnivore Recordings will issue 24 songs and jingles
recorded in Nashville, and last heard generations ago
LOS ANGELES, Calif. (April 17, 2014) — Omnivore Recordings will soon release the full-length version of The Garden Spot Programs, 1950, featuring 24 performances, unheard for 64 years, from country music legend Hank Williams. Rescued from obscurity, these shows originally aired more than six decades ago; The Garden Spot Programs, 1950 collects material from the four episodes now known to exist. Due out May 20, 2014, the set follows the release of Omnivore's collectible 10" vinyl Record Store Day EP sampler.

From hits to standards to songs rarely (if ever) performed, this is pure Hank Williams, including playful between-song banter. Featuring fully restored audio, The Garden Spot Programs, 1950 is an exceptional listening experience. Painstakingly transferred, restored and mastered from original transcription discs by Grammy Award winning engineer Michael Graves. Williams' daughter, Jett, is excited that her father's lost material is not only seeing the light of day decades later, but will be available on CD, digital and LP.

The CD packaging contains rare photos and liner notes from the collection of set co-producer and Williams biographer Colin Escott. Also available on LP, the first pressing will be on limited edition, translucent red vinyl (with black vinyl to follow), containing Escott's informative notes and a download card.

Escott writes in his notes: "Set the time machine for early morning on KSIB-AM, Creston, Iowa. February 1950. Country radio was beginning its slow transition from live music to DJ shows. Live music and DJ shows were augmented by transcribed shows. After buying 15 minutes of airtime on small-market stations, sponsors would prerecord shows with well known artists, duplicate them, and ship them out on 12 or 16-inch transcribed discs."

"That's how Hank Williams came to be on KSIB in February 1950. Sandwiched between the local 'live' acts, it was almost as if he were visiting with Skeets and those Radio Rascals. His sponsor was one of the nation's largest plant nurseries, Naughton Farms, seven hundred miles south in Waxahachie, Texas. Given that Naughton was a big player in the nursery business, Hank's shows were almost certainly shipped to many small stations, but only KSIB's copies survived. Those of us who have studied Hank's life and career had no idea that these recordings existed."

Any music from Hank Williams is worth celebrating. Discovering material that has been unheard for generations is monumental.

"It's incredible to me that we're still finding new recordings by my dad — great ones at that," says Jett Williams. "No one even suspected that these recordings existed. We partnered with Omnivore Recordings for this release, and I especially love it that they're taking my dad back to vinyl."

Track Listing:
1. The Garden Spot Jingle
2. Lovesick Blues
3. A Mansion On The Hill
4. Fiddle Tune
5. I've Just Told Mama Goodbye
6. Closing/Oh! Susanna
7. The Garden Spot Jingle
8. Mind Your Own Business
9. Lovesick Blues
10. Fiddle Tune
11. At The First Fall Of Snow
12. Closing/Oh! Susanna
13. The Garden Spot Jingle
14. I Can't Get You Off Of My Mind
15. I Don't Care (If Tomorrow Never Comes)
16. Fiddle Tune
17. Farther Along
18. Closing/Oh! Susanna
19. The Garden Spot Jingle
20. I'll Be A Bachelor 'Til I Die
21. Wedding Bells
22. Fiddle Tune
23. Jesus Remembered Me
24. Closing/Oh! Susanna

Tracks 1 - 6 taken from Naughton Farms Garden Spot Show #4
Tracks 7 - 12 taken from Naughton Farms Garden Spot Show #9
Tracks 13 - 18 taken from Naughton Farms Garden Spot Show #10
Tracks 19 - 24 taken from Naughton Farms Garden Spot Show #11
6:55 AM
Christian Lamitschka
No comments
ALAN JACKSON PERFORMS FOR SOLD-OUT SHOW
50th Annual Alpha Psi Rodeo and Concert - Auburn, AL
Finalist for 2014 Billboard Music Awards
Country superstar Alan Jackson performed before a sold-out crowd at the 50th Annual Alpha Psi Rodeo and Concert in Auburn, AL. The amateur rodeo and show is presented by the only male fraternity associated with the Auburn University College of Veterinary Medicine. Earlier in the day, mayor of Auburn, Bill Ham, Jr., declared the day as "Alan Jackson Day" in the city of Auburn.
Finalists for the 2014 Billboard Music Awards were announced on Wednesday, April 9 and Alan's gospel album, Precious Memories Volume II, was named as finalist in the Top Christian Album category. The Awards show will be broadcast on Sunday, May 18 on ABC at 8:00pm ET. Precious Memories Volume II, a collection of traditional hymns, was released last year and is the follow-up to his 2006 album Precious Memories, that he recorded as a Christmas gift for his mother and went on to sell over two million albums, providing a source of inspiration for countless people worldwide.
6:47 AM
Christian Lamitschka
No comments
LEGENDARY ENTERTAINER WILLIE NELSON TO BE PROMOTED
TO 5TH DEGREE BLACK BELT GONG KWON YU SUL
Musician To Attend Ceremony In Austin On April 28
New Studio Album Slated For Summer Release
Award-winning artist Willie Nelson will receive his 5th Degree Black Belt in the art of Gong Kwon Yu Sul, a modern Korean martial arts system. At a ceremony on Monday, April 28 at 7:30pm, Grand Master Sam Um will be promoting Nelson at his studio, Master Martial Arts, located at 3425 Bee Cave Rd C-4 in Austin, TX. The celebration takes place two days before Nelson's birthday.
Nelson has been a practitioner of martial arts most of his life, starting with studying kung fu when he was a songwriter in Nashville. In the past 20 years he has been training in the art of Tae Kwon Do and Gong Kwon Yu Sul often practicing techniques while traveling on the road in his bus, Honeysuckle Rose. Just prior to his 80th birthday last year, Nelson told Men's Health Magazine, "Really, all my life, Charles Atlas and Bruce Lee were on my mind. It's a good form of exercise, especially as you get older. I went through school playing all kinds of sports. I played shortstop. I ran track. I played football. I was a pole vaulter. Then when I went to Nashville, I got into some martial arts and kung fu. I liked it. We used to offer kung fu lessons to the kids in town. It's good for you."




With a six-decade career and 200 plus albums, this iconic Texan is the creative genius behind the historic recordings of Crazy, Red Headed Stranger and Stardust. Willie Nelson has earned every conceivable award as a musician and amassed reputable credentials as an author, actor and activist. Released
May of 2012 is
Heroes
, his first album for Legacy Recordings, showcased new songs and deep country classics. The album spent five weeks at #1 on the Americana Radio Chart. Later that year he launched his book,
Roll Me Up And Smoke Me When I Die
, which landed in the Top 10 on The New York Times' best-seller list. A road journal written in his inimitable, homespun voice, the book is a deeply personal look into the heart and soul of a unique man and one of the greatest artists of our time. In 2013, Willie's albums included April's
Let's Face The Music And Dance
, an album of deep pop country repertoire classics performed with transformative patented ease by Nelson and Family, his long-time touring and recording ensemble; and October's
To All The Girls...
which features 18 duets with music's top female singers including Dolly Parton, Mavis Staples, Sheryl Crow, Loretta Lynn, Wynonna Judd, Rosanne Cash, Alison Krauss, Miranda Lambert, Carrie Underwood, Emmylou Harris, Norah Jones, and Shelby Lynne. In May of 2014, Willie embarks on a summer tour with co-headliner Alison Krauss & Union Station featuring Jerry Douglas. Also this summer, Willie will release a new studio album that was produced by Buddy Cannon.
CD: Kayleigh Leith - This Woman
Kayleigh Leith - This Woman 1. Born Ready 2. Feelin`Bout You 3. Feels Like Letting Go 4. I Go There 5. This Woman 6. My Heart ...
Countrymusik Messe in Bergheim zwischen Anspruch und Realität
Countrymusik Messe in Bergheim 04.04 – 06.04.2014 Hohe Ansprüche – die nicht ganz erfüllt wurden! Die Country Musik Messeveranstaltu...
KIP MOORE DIRT ROAD
PLATINUM SELLING RISING STAR KIP MOORE CONTINUES TO ROLL OUT NEW MUSIC WITH "DIRT ROAD" FR...
Listen 24 h 7 days the week Country Music News International Radio Show April 16. 2014 Part 2
Country Music News International April 16. 2014
Country Music News International April 16. 2014 Here is your Country Music News of the day from Country Music News International Maga...
Country Music News International Radio Show April 16. 2014
Country Music News International April 15. 2014
Country Music News International April 15. 2014 Here is your Country Music News of the day from Country Music News International Maga...
Country Music News International Newsletter April 18. 2014
Country Music News International April 18. 2014 Here is your Country Music News of the day from Country Music News International Maga...
CD: Ricky Nelson – The Ballades Of Ricky Nelson
Ricky Nelson – The Ballades Of Ricky Nelson 1. Poor Little Fool Track 2. I´LL Walk Alone 3. Lonesome Town 4. I´m Feeling Sorry 5. ...
John Oates Video Message To Music Lovers

Subscribe to our RSS Feed
Follow Us on Twitter
Find Us on Facebook
Find Us on YouTube
Find Us on Google+
Magazine Archive